Vorige week werden wij blij verrast door een bericht uit Amerika; John Welsch had een boodschap voor al zijn oud-clubgenoten. Hieronder zijn email en bijbehorende foto's.
First of all, congratulations to Vitesse '22 for reaching an amazing milestone. 100 years!
I apologize for not writing this in Dutch, however, at this point in my life, English has become my dominant language.
Vitesse '22, thank you for all that you've done for me and the countless young players like me!
I joined Vitesse '22 when I was just a young boy. I'm not sure how old I was. I do remember attending a 'tryout'. I was the only one wearing a green shirt, and so I ended up playing in the goal and was assigned along with my neighborhood friend Ruud, to the 'Pupillen G' team with Frans Vermorken as my coach. 
After that first year, I was moved up to the 'Pupillen A' team which was coached by Cor Singerling and Dirk Lute. I could not believe that I got to play with players I'd watched and admired all year long, such as Martin Klaver, Nico Lute, Hans Singerling, Jacob Kabel and Peter Kok. 
As I look back at all the different teams and age groups, I applaud the amazing adults who gave of their time and commitment.
Thank you to Cor Singerling, Dirk Lute, Ben Reynders, Jos Renckens, Ome Jaap van de Himst and Hans Perels. I still hear your voices in my mind. 
As I moved up in the age groups, Rob Kramer became such an important part in my soccer life. His training sessions, the Cooper tests, 'Duinlopen' and playing under the lights 'op het B veld', became highlights of my week.
Through my Vitesse '22 days, there's been one constant figure guiding me from start to finish, Dup Stuifbergen. As a coach, trainer and friend, Dup's presence was, and still is, so important to me.
In 1976 I left Castricum to come to the United States to study and play soccer at North Texas State University. After that I was fortunate to play professional soccer for a few years in the North American Soccer League and then the American Soccer League.
After I ended my playing career, I started coaching at the youth level here in Boulder, Colorado. During the '90s and early 2000's, I would bring my FC Boulder teams to Holland to play in the Holland Cup and the Haarlem Cup. Harry Poel was absolutely amazing during these trips. We would be able to practice at the Vitesse '22 grounds, play friendlies and the teams would have a fantastic time. For many of those players, that trip to Holland was the highlight of their youth soccer.   
As a coaching director for club here in Boulder, Colorado, the game of soccer has been such an important part of my life and I often reflect on my days at De Puikman and all its amazing memories. Thank you Rob Kramer. Thank you Dup Stuifbergen. Thank you Vitesse '22 and congratulations on a truly amazing milestone!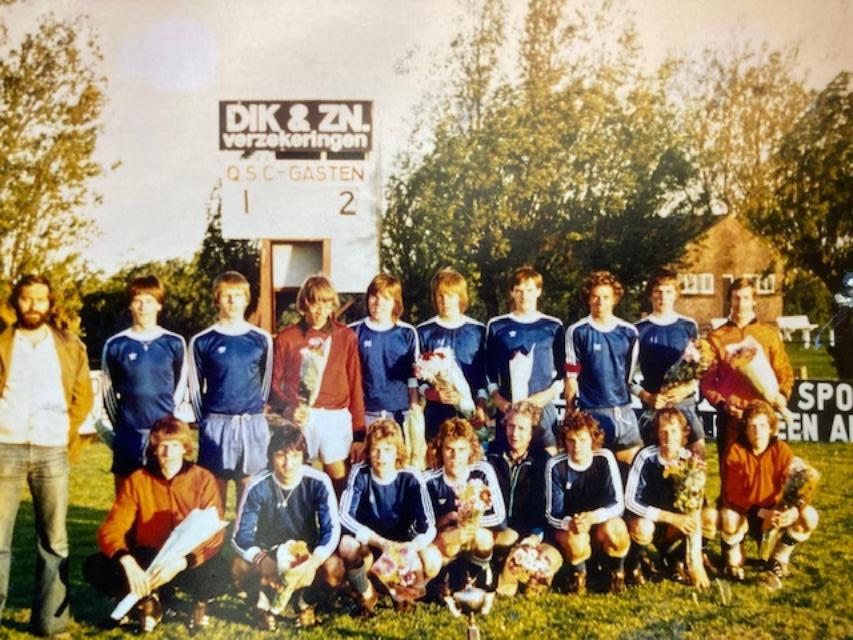 Attached picture: Vitesse '22 A1 Noordhollands Kampioen (1975 I believe…)
Backrow from left to right, amongst others.. Trainer Hans Perels, Peter Klaver, Rene Lute, Harry Poel, ?, ?,  Gerard de Groot, Herman Hollanders, ? and the one and only Dup Stuifbergen.
Front row from left to right amongst others…Kok Graas, Hans Homberg, ?, ?, Ome Jaap van de Himst, Kees van Velzen, John Welsch and ?.
I'm sure that Harry Poel can fill in the names of the remaining players.  
Thank you guys and here's to another century.
John Welsch      
Below: : my first team picture with Vitesse'22, Pupillen G in 1968/69